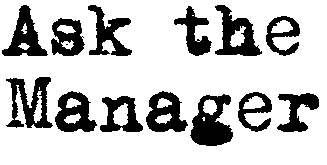 FROM THE BOSTON GLOBE
Flynn Was a Big-Name Player
By Bill Griffith, Globe Staff, 6/30/2002
William J. Flynn is one of the most honored names in Boston sports, belonging to at least three prominent figures.
Bill Flynn was the Boston College athletic director for 33 years, representing the school with integrity and foresight until his death in 1997. He not only built the program, he reestablished the school's place on the national collegiate landscape.
Bill Flynn, the New England PGA Hall of Famer, is going strong as he continues to represent excellence in public golf, buying and running New England courses for three decades.
But the Bill Flynn we're talking about today died last Saturday in Naples, Fla., after a battle with leukemia. He may have been the least well known of the three, but he was a television visionary whose work affected the industry.
You can trace a direct path from the decisions he was making in Boston during the late 1960s through the creation of NESN to the record-breaking sale of the Red Sox.
Flynn brought both the Red Sox and Bruins under the WSBK umbrella, maneuvers that built Channel 38 from a going-nowhere church-owned station of the 1960s to Storer Broadcasting's de facto superstation of the 1980s.
"He revolutionized sports broadcasting," said the Bruins' Nate Greenberg, senior assistant to team president Harry Sinden. "He was very much ahead of his time.
"People forget he was responsible for convincing Storer to buy the Bruins from the Adams family in 1973. Now such deals are commonplace."
But not back then. One of the obstacles facing Flynn was convincing both viewers and teams that UHF stations were a viable alternative to the network affiliate-dominated VHF world.
"Back then, people couldn't figure out what a UHF station was," said Greenberg.
Indeed, when the Bruins and Celtics first went onto Channel 56, there was so much snow on the screen the channel regularly ran promos for special antennae to improve the picture.
When Channel 56 had to choose between the Bruins and Celtics, it kept the championship Celtics, leaving the Bruins and second-year phenom Bobby Orr available for Channel 38 to scoop for the 1967-68 season.
"Bill always figured that if we couldn't be ABC, CBS, or NBC with early and late news and morning shows, we had to be something else. He didn't want to be strictly cartoons, sitcoms, and old movies like every other guy on the TV dial," said Stu Tauber, who was brought to Channel 38 by Flynn as a sales manager and eventually became station general manager. "He decided to get local sports rights and promote them."
In 1972, Flynn made a strong run at the Red Sox rights. Sox GM Dick O'Connell didn't bite then, fearing Flynn's revolutionary plan to go from televising 60 games to 103 games a year would hurt the home gate.
But when Flynn came back three years later and dropped a $1 million check (roughly twice what the rights were going for in those days) on O'Connell's desk, the Sox GM agreed.
Airing home games was a battle Flynn already had fought - and won - with the Bruins.
"Flynn had to put on at least 100 games at the time to sell enough advertising to make the Red Sox deal work," said Jack Craig, who covered that era in local TV for the Globe.
But Flynn didn't stop with getting rights.
He helped broker Storer's purchase of the Bruins.
"Then, when Storer in turn sold the team to Jeremy Jacobs in 1975, Storer got 10 years of Bruins television rights as part of the transaction," said Greenberg. "That type of deal is commonplace now. Back then, it was revolutionary. Channel 38 was televising 80-85 percent of our games, including all home games, from 1969 until NESN was formed in 1982. That all was a result of Flynn convincing the Bruins it would work. We were the first pro winter sports team to do that."
"In 1975, [Channel 38] had the Bruins and Red Sox - 12 months of sports programming," said Tauber.
"That's when cable operators began looking for programming and picking up the station. I still run into people who identify the Sox with Channel 38."
Craig thinks the present phenomenon of Sox fans turning out in huge numbers at the team's road games is an outgrowth from those Channel 38 days as a quasi- superstation.
"The Sox created a lot of fans around the country that way," he said. "These folks in the stadiums today aren't all displaced New Englanders."
"We only made one marketing mistake at Channel 38," said Tauber. "We stayed local. We should have gone national and tried to become a WTBS-type station."
Bruins games featuring Orr were pulling 19 or 20 ratings in those pre-cable days, numbers only seen now by big Patriots games. The Sox numbers were strong, too.
Still, by the late '70s, Channel 38 was making money, thanks to Flynn's vision ("Lots of money," said Tauber), and Storer had transferred Flynn to revitalize WJW in Cleveland.
There, he created a furor in Cleveland by moving the then-risque Mary Hartman, Mary Hartman from its 11"30 p.m. slot to 7:30 p.m. Flynn later did one more Storer project - reviving WJBK in Detroit - before retiring to Naples in 1987.
His achievements would have been a wonderful career, but Flynn made one more contribution to the Boston TV landscape - holding the NESN coalition (formed by the Sox, Bruins, and Storer in 1982) together.
John Claiborne and Bob Whitelaw were the 1-2 guys on the broadcasting side during NESN's early days as a premium-tier station. They've since moved to Baltimore, where they're producing Orioles telecasts and hard at work on creating another NESN, a project that likely will revolve around the Orioles and the area's heavy interest in collegiate sports. "It's a different
market here," said Claiborne.
"I came aboard [as president and GM of NESN] in 1984," said Claiborne. "Bill was back in town from Detroit to represent the Storer interest at board meetings. If he hadn't been there, NESN never would have made it another three months. There was a push by the Sox to go into what they euphemistically called `hiatus,' shutting down the NESN operation for a year or two. It was Flynn who got us through that year. Without him, NESN never would have gone anyplace. It was almost dead in the water. He made the hard-nosed decisions and kept the Bruins and Sox on board."
It's a sure bet the selling price of the Sox this year would have been only half as high if Flynn hadn't persevered and NESN hadn't prospered.
Whitelaw produced those early Sox telecasts, later moving to NESN as vice president of operations and programming.
"He made decisions quickly and stood by them," said Whitelaw. "And the answer wasn't always yes. He didn't change his mind, and he didn't play games. I've worked with a lot of outstanding people in this business, and he was among the best. He taught us all that 'Your word is your word' and he meant it."
Return to Ask the Manager Page
---